Most people who have owned a car for quite some time have run into issues with their power windows. These power windows have a tendency to get stuck or have other issues from time to time. To keep things working properly, you will sometimes need to apply lubricant to the windows and the moving parts in the window frame. Luckily, this is pretty easy to do and getting lubricant is not going to cost much money at all.
If you have not ever done this before, then you may not have a good idea of what you should be buying. In this article, I am going to recommend you some of the best power window lubricant options on the market. This will give you a better idea of what you should be looking for. You will be able to get good lubricant that will help to keep your power windows in good working order.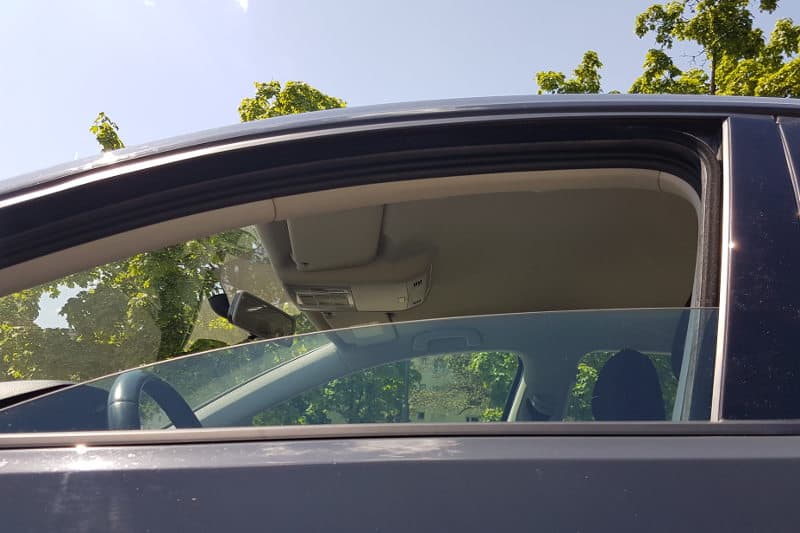 1. DuPont Teflon Silicone Lubricant
This DuPont Teflon silicone lubricant is going to be a very good option for multiple purposes. Many people use this lubricant as their preferred option for lubing up their windows. It is going to be a perfect option for your tracks and rubber. It works very well with non-metal materials that will be damaged by using other types of lube.
You can use this lubricant on rubber, plastic, vinyl, leather, metal, and even wood. This means that it is going to work swimmingly to lubricate your power windows. It can eliminate any squeaking that you are hearing when you raise or lower your windows. This is a highly recommended lubricant that you will love making use of.
» DuPont Silicone Lubricant on Amazon «
---
2. WD-40 Company, Specialist Silicone Spray Smart Straw
Of course, WD-40 is one of the most well-known names when it comes to lubricant. If you are in the market for some high-quality lubricant for your power windows, then look no further. This is going to be the perfect option for lubricating your windows and all of your moving parts. This is also capable of waterproofing and protecting, so it is a very good option to have.
This spray is safe to use on rubber, vinyl, and plastic as well. This will work nicely for your tracks no matter what they may be made out of, for the most part. Buying a lubricant that works great for both metal and non-metal surfaces is always going to be ideal when lubricating car windows. To add to this, the spray is quick-drying and does not leave a messy residue.
---
3. 3M 08877 Silicone Lubricant Plus (Wet Type)
If you want to fix squeaking or sticking power windows, then buying a can of this lubricant from 3M is going to do the trick. You will be able to use this lubricant to fix many different problems. It is perfect for using on rubber surfaces. It will be great for just about any type of track that you will have, so it is easy to recommend as a lubricant for power windows.
This lubricant is specially formulated for extreme conditions, too. This means that it will not freeze or degrade due to weather conditions. If you live in a very cold area and need to lube up your windows during the middle of the winter, then this is a great choice to make. It will help to solve your sticking window problems and it will keep things working fantastically.
» 3M 08877 Lubricant on Amazon «
---
4. B'laster 16-TDL Advanced Dry Lube with Teflon
This B'laster Dry Lube is yet another very good choice for a lubricant if you have issues with sticking windows. You can apply this lubricant to your windows and the tracks to protect it. It will reduce all friction and keep things from wearing down. You should notice your windows working significantly better right away.
Anyone who has tracks that need to be lubed up without liquid or oil-based substances will like this product. It is among the very best dry lube options on the market. If you need to fix noisy windows or windows that are not raising or lowering as easily as they should, then this lubricant is a good choice for you. It is cost effective and is going to be useful for many other things aside from just your power windows.
» B'laster Dry Lube on Amazon «
---
5. CRC Power Lube Industrial High Performance Lubricant with PTFE
This is another good option for anyone who is looking for a dry lube. CRC Power Lube has the ability to displace moisture and it seals out corrosion. This is a good lubricant that can also act as a source of protection. If you are simply looking for some lube for your power windows, then this should work out nicely.
People consider this to be a top-notch, multi-purpose lubricant. It is going to work well for lubing up power window tracks, but it will also come in handy for just about anything else that you need to lube up. If you want to fix your door hinges on the barn, then this is going to be great for that, too. This is a product that has many great uses in many different fields, making it a fantastic purchasing choice.
---
How to Apply the Lubricant to the Windows
Now that you have seen some of the best lubricants on the market, you will want to know exactly how to go about using them. Luckily, this is not a really hard or complicated process. I'm going to break it down into several steps to make it easy to follow. Even if this is your first time lubricating your car windows, this is going to be easy to follow.
Protect Your Hands
Before moving forward, you will want to put on some gloves to protect your hands. Once you have your gloves on, go ahead and disconnect the negative cable from your car battery. This is going to stop the electrical circuit so that you can lubricate your power windows without having anything bad happen. It won't take long to disconnect the negative cable, so you will be ready to get things rolling in a matter of minutes.
Remove the Car Door Panel
Next, you will need to remove the car door panel. Depending on how your car is set up, you may need to remove the armrest separately. Grab your screwdriver and remove all of the screws so that you can take the door panel off. Be sure to keep the screws organized so that you can find them later to put everything back on.
You will likely need a socket wrench to loosen your door panel bolts. If you need more specific information about your car door panel, then please refer to your user's manual. Most car door panels are not all that complicated to take off. A socket wrench and a Phillips screwdriver should be all that you will need.
Once this is done, you will need to peel off the plastic insulator cover that is on the inside of your door panel. Find the location of your window tracks and see where the window rolls up and down. You will now be ready to start lubricating.
Lubricate the Power Windows
Now you can lubricate the power windows. Lube up the tracks by spraying or applying whichever type of lubricant that you decided to buy. Be sure to raise your windows up and down when you can to ensure that everything applies evenly. It is recommended to repeat the lubrication process a few times just to be safe.
Reassemble Your Door
Now you can put the plastic insulator cover back on and reassemble your door. It should not be tough to get things back together. As long as you kept track of all of the screws, you should be able to get the door panel back on in a matter of minutes. Take the time to connect your armrest properly and everything should look normal again.
With this done, you should now go ahead and reconnect your window control unit if you need to do so. After this, you will need to reconnect the negative cable on your battery. You should be ready to use the windows again after this. Try out the power windows to see if the lubrication is making a difference.
If all went well, then you should be able to use your windows much easier now. This lubrication process can eliminate squeaky window problems. It can also fix problems, such as windows that stick or have a hard time raising up or going back down. It is definitely worthwhile to lubricate your windows now and then, so be prepared to repeat this process every so often.
Lube Your Car Windows Regularly
Lubing your power windows up regularly is going to be a good idea. Many people do this at least once per year. It can help you to prevent many problems and it should keep your power windows working nicely. Other issues can pop up from time to time, but at least you will know that things are always properly lubed.
RELATED POSTS: