You might be surprised to learn that Volkswagen is the biggest car manufacturer in the world. They produced over 10 million cars in 2019 alone and earned over $282 billion. Now you might be wondering, how on Earth is that possible, what car brands does Volkswagen own?
Well, there are over a dozen different car brands under the VW umbrella and the company operates in 153 countries. Here are all of Volkswagen's brands listed, along with more details on the mergers and companies.
What Car Brands Does Volkswagen Own?
Volkswagen, like most of the brands it owns, has entered the US car market in a big way and has had incredible success. 
1. Audi AG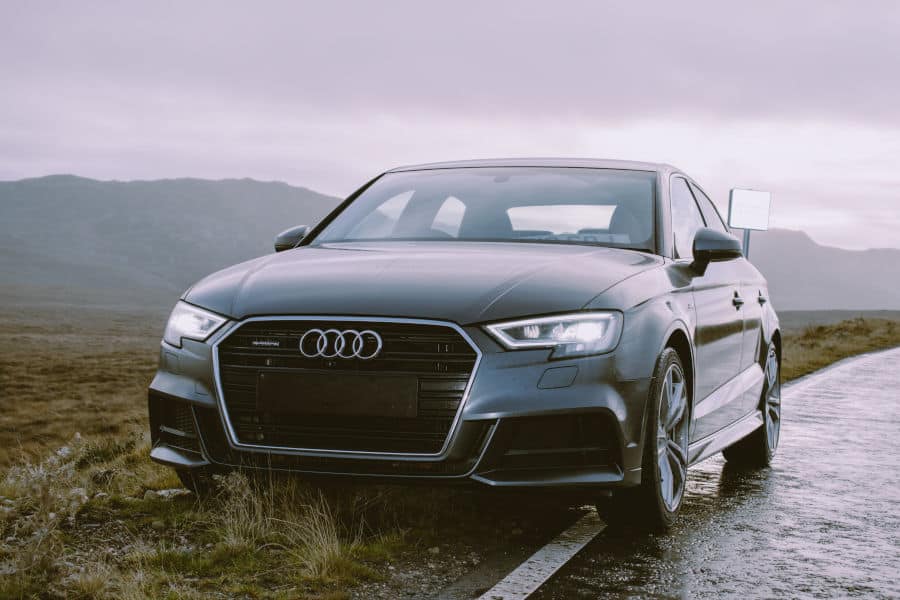 Engineer August Horch founded Audi back in 1910 and the company is older than VW. Audi is famous for designing and producing luxury cars and their slogan translates to "Being ahead through technology."
Also, the four rings in Audi's logo represent the four car manufacturers that made up the Auto Union.
One interesting detail about the company's name is that it's based on the founder's last name in Latin. When you translate Horch to German, you get the word "Listen," which translates to "Audi" in Latin.
The Modern Era
Volkswagen bought Audi in 1964, and they now own 99.64% of the company. Also, the VW group announced in February 2020 that they'll buy all of the remaining shares (0.36%) that they don't own.
Now, Audi has ten manufacturing plants across the world, three of which they share with VW. The best selling models from the Audi range include the Q5, A3, A6, Q7, TT, and many others.
2. Porsche AG
Another car manufacturer with a long and rich history is Porsche, a company that Ferdinand Porsche founded in 1931. However, it didn't debut its first car until 1939, for which it used plenty of VW's components.

The two companies collaborated on a few cars over the years, including the VW-Porsche 914 and 914-6. But because of financial problems back in 2009, Porsche had to do some corporate restructuring. That's when VW bought 49.9% of its stocks.
The Modern Era
The company is famous for making high-performance and high-quality SUVs, cars, and sedans. Even though Porsche's headquarters are in Stuttgart, Germany, the company's got manufacturing plants all over the world.
Some of the most popular models that Porsche has made over the years include Cayenne, Panamera, and Taycan. But Porsche's most famous, and my personal favorite, series has been the 911, which features some models like:
3.2 Carrera and Carrera RS
Turbo and Turbo S
GT3 RS 4.0
3. Lamborghini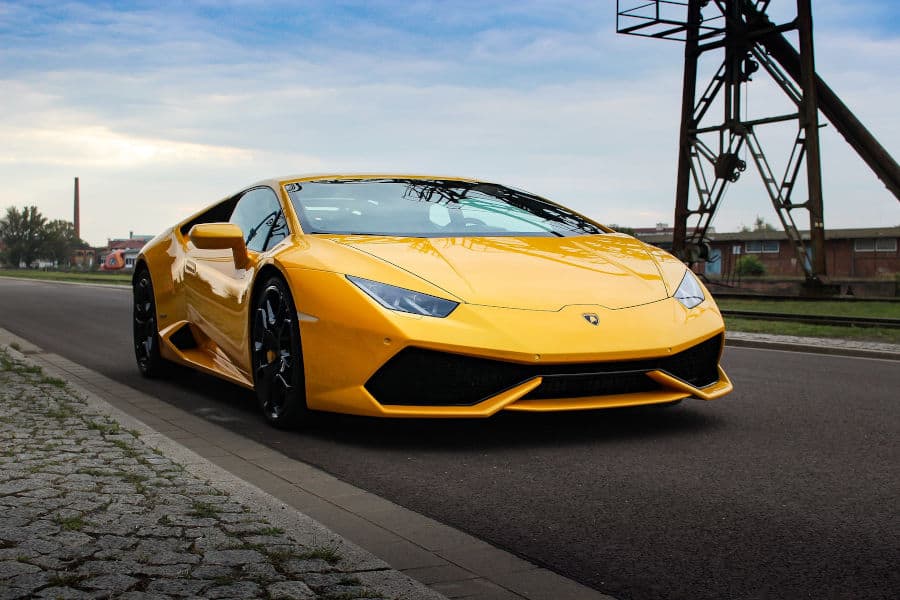 Another hugely successful company that's operating under the VW brand is Lamborghini, a luxury sports car manufacturer. It technically flies under the Audi AG flag as its subsidiary, and Audi's division has full control of the Lamborghini brand.
Ferruccio Lamborghini founded the company back in 1963 because he wanted his share of the car market. But he also wanted to compete with Ferrari and take him down as the best lux car manufacturer in Italy.
Lamborghini was actually an excellent mechanic. So when he bought his first Ferrari, he thought of a few tweaks he could make to improve the car's performance. But when he tried to share his ideas, Ferrari told him that he doesn't care what some tractor mechanic thinks. That remark sparked a rivalry that lasted a lifetime.
Fun fact: A lot of the brand's marketing and nomenclature comes from the fact the Lamborghini loved bullfighting. That's why there's a bull on the logo and why the majority of the cars are named after bull breeds.
The Modern Era
VW bought Lamborghini in 1998 and the company has had a lot of ups and downs since then, including almost going bankrupt. Fortunately, they pulled through and managed to get back on track.
Some of the most popular Lamborghini models include:
4. Bugatti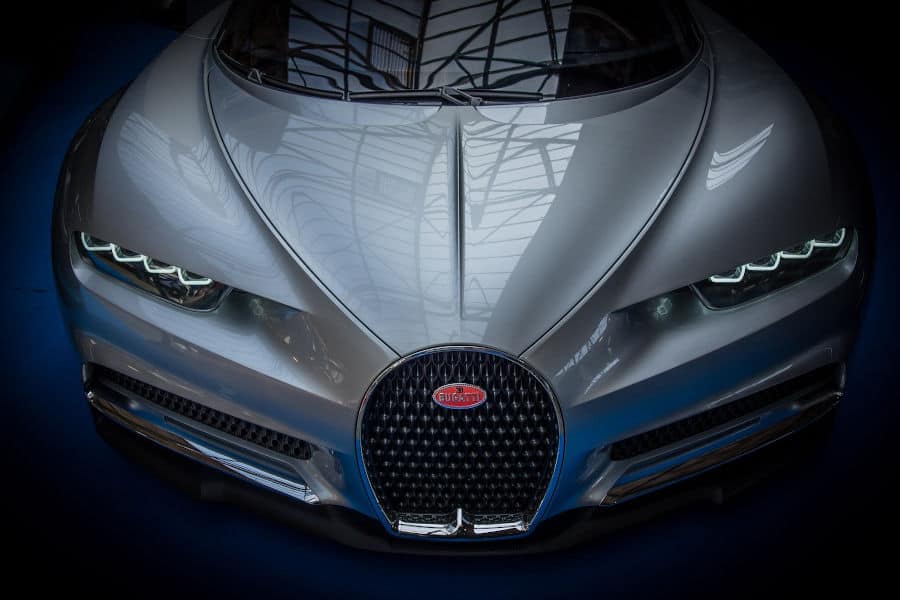 A company famous for its fast and luxury cars, Bugatti joins the list of VW's luxury brands. Like many other companies here, Bugatti's had a long and complicated history, and it even went out of business a few times.
But the story of the modern-day Bugatti starts in 1998 when VW bought its trademark. Under the VW umbrella, Bugatti's first concept car came out in 2000, and it was the Veyron 16.4. However, it took five years to deliver the first car to a customer.
The Modern Era
After the Veyron, the two cars that Bugatti unveiled in 2016 were the Chiron and Divo. Chiron's production was limited to 500 cars and the base price was $2.6 million.
As if that wasn't crazy enough, Bugatti only made 50 Divos and one costs around $5.8 million.
But the final, and most impressive, installment in the Bugatti production series is La Voiture Noire, which is a real-life version of the Batmobile. Costing a cool $12.5 million, it was the most expensive new car to be sold in the world.
5. Bentley
Bentley has been part of the VW family as long as Bugatti has, since 1998. Like all the other manufacturers under VW, Bentley makes luxurious, high-performance cars with pretty hefty price tags.
When VW bought Bentley, they also purchased Rolls Royce, its parent company. However, even though VW got the designs and facilities for both companies, they didn't get the Rolls Royce logo. That would later go to BMW, along with the Rolls Royce name.
The Modern Era
After having purchased the company, VW decided to invest a ton of money (around $2 billion to be exact) into Bentley. So they built a new factory, increased production capacities, and did some redesigning.
Fortunately, the investment paid off in a big way. Just a few years after the purchase, Bentley had so many requests that their average waiting time for car delivery was over a year. Now, some of the company's most popular models include:
Bentayga
CGT Coupé
CGT Cabrio
6. Ducati
Ducati is one of the most famous motorcycle manufacturers in the world, with a long history, dating from the 1920s. But they didn't design and assemble their first motorbike until the mid-50s.
One of the reasons why Ducati became so popular was because of the innovative technology it uses. For example, most of Ducati's best-selling bikes have four-stroke V-twin engines with large capacities.
Even though VW owns 100% of Ducati's shares, the company technically belongs to Lamborghini, which Audi AG runs.
The Modern Era
Currently, Ducati has eight motorcycle series in its range and these include:
Diavel
Monster
Multistrada
Panigale
Supersport
Streetfighter
Scrambler
Hypermotard
Also, Ducati has had a long and successful history at countless racing competitions. In fact, the company has a total of 318 wins, more than any other motorcycle manufacturer in the world.
7. Škoda
As one of the oldest companies on the list, Škoda is a car manufacturer from the Czech Republic, now in VW's possession. The company was founded in 1895 and has changed many owners since. But Škoda has always remained true to its brand and its cars are now sold in over 100 countries worldwide.
When VW got full control of Škoda's stocks in 2000, the group invested a lot of money into rebranding and redesigning the company. Like with the other companies on the list, the group's investment paid off.
The sales began to rise, and Škoda was selling more than 30,000 cars in the UK every year. In fact, the business was going so well that the company started having waiting lists for its cars.
The Modern Era
With electric cars rising in popularity, Škoda decided it was time to enter the market. So the company unveiled Enyaq, which is a fully electric car that's supposed to go on sale a little later this year.
8. Seat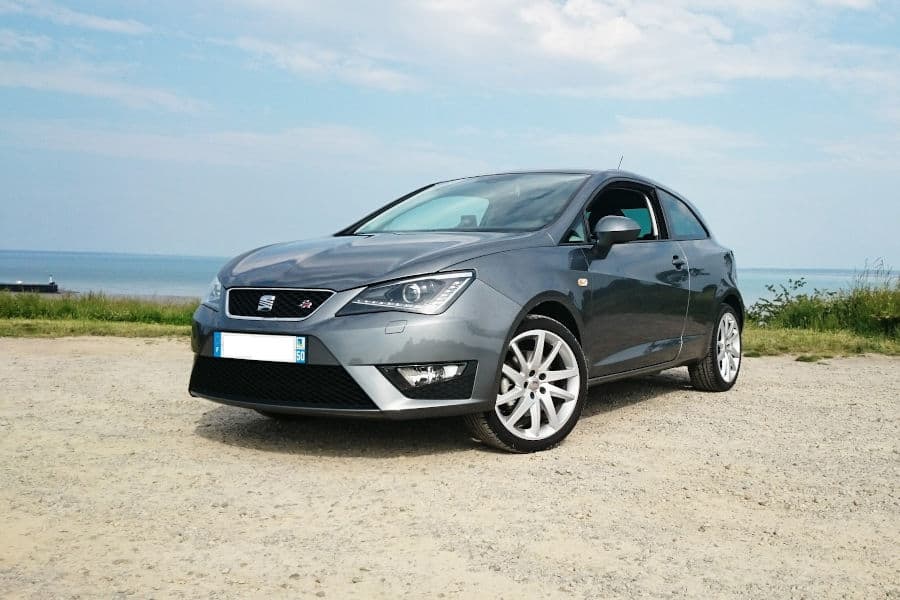 The VW group bought Seat back in 1986, and it was its first-ever subsidiary. At the time, Seat was the biggest car manufacturer in Spain and one of the most popular ones in Europe. To this day, it is the only Spanish car company that's big enough to develop and produce its cars in-house.
The Modern Era
In addition to its basic diesel and gas models, Seat now makes hybrid and fully electric cars. Some of the company's more popular models include:
9. Scania
If you've ever taken a bus or driven past a big truck on the freeway, chances are, it was Scania. It's one of the biggest bus and truck manufacturers in the world and the company also sells used models and engines.
Volkswagen bought some Scania shares in 2009, but they became whole-owners in 2015. Nowadays, Scania has production factories all over Europe, South America, and Africa.
Unfortunately, the company is yet to break into the US market, but it says that it has some big plans for the future.
The Modern Era
Scania has five different truck series, which all belong to the same PRT range. But all of these have different cab heights. Also, some of the company's most popular complete buses include:
Metrolink
Interlink
Touring
Citywide
10. MAN
MAN is another huge player in the truck and bus market, competing right alongside Scania. Also, the company's famous for making diesel engines, which have countless applications in turbomachinery.
MAN is actually one of the oldest companies in the auto/truck industry and it traces its origins all the way back to 1758. Volkswagen first got its stake in the company in 2011 and had big plans to merge it with Scania, to create the biggest truck company in the world. But due to some legal issues, VW couldn't start working on the merger until 2020.
The Modern Era
MAN's trucks come in four series and they include:
What's more, just like Scania, MAN makes buses, and in addition to coaches, the company also has individual and hybrid ones.
11. Volkswagen Passenger Cars
I can't talk about all of the brands VW owns without mentioning the flagship company, Volkswagen Passenger Cars. By now, they've been in the car game for close to 90 years and their biggest market is in China, where they sell around 40% of their cars.
VW makes all sorts of cars, from crossovers to family and city cars. Also, the company has models for every budget and has won countless awards for its designs.
The Modern Era
Some of VW's more popular, cheaper models are:
Golf
Passat
Polo
Tiguan
Touareg
Up!
What's more, the company makes GTI versions of the Up!, Golf, and Polo.
Final Thoughts
Those were all the car brands that currently design and produce under the VW brand. As you can see, the company has a pretty big stake in the car market and its subsidiaries make all sorts of cars, ranging in various price points.
In addition to all of these, VW has had a few failed projects and owns a couple of defunct car companies. But these are just blemishes on their otherwise stellar record.
So if you're looking to buy from any company that's on this list, I say go for it! Almost all of them are incredibly durable, reliable, and you won't be disappointed with your purchase.
RELATED POSTS: