When many people think of automobiles, they think of the United States of America first. After all, the U.S. is where the automobile was originated and it is seen as an iconic American symbol. Despite this, it is important to know that many of the most popular car brands in the U.S. actually come from foreign companies. There are many foreign car brands in the U.S. and many of them have been popular for a very long time.
Take a look at this list of foreign car brands in the U.S. This article has been designed to give you a little bit of information about each brand so that you can know more about what they have to offer. Whether you're a fan of foreign car brands or you strictly buy American cars, it's interesting to know this information. Read on to dig into all of the details about the foreign car brands that are available in the U.S.
Toyota
Toyota is probably one of the most iconic and well-known foreign car brands. This is a Japanese car company that has been making cars for a very long time. The history of this legendary foreign car company goes all the way back to the 1920s. In modern times, many of the best-selling Toyota cars are actually manufactured right in the U.S.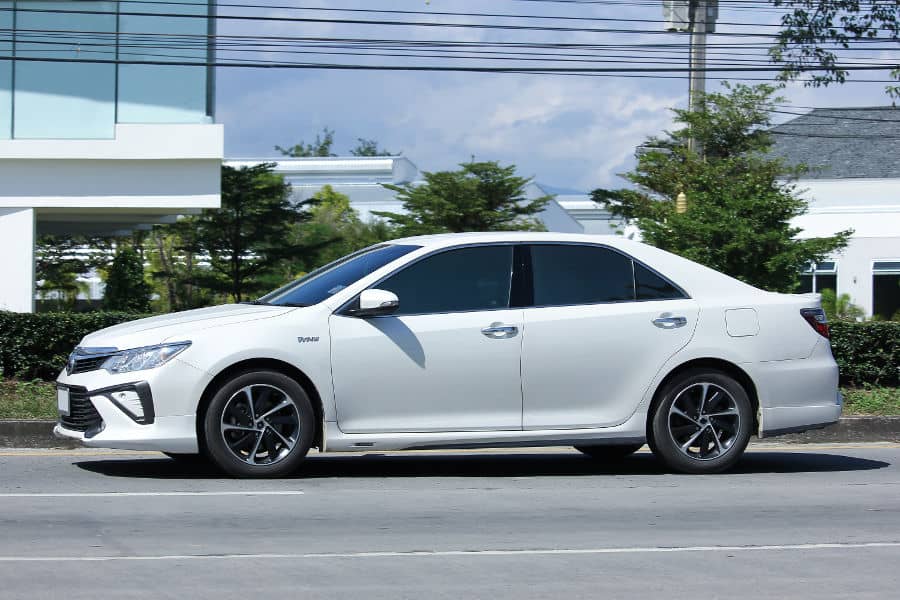 Despite having many plants in the U.S., Toyota is still a Japanese company. Remember that a company can still have foreign origins even when they are operating in the U.S. regularly and that many of the auto manufacturers on this list will have plants of some sort in America.
Toyota is responsible for popular modern vehicles such as the Toyota Tundra, Toyota Camry, and Toyota Corolla, to name a few. It should also be noted that Toyota is responsible for the Prius, which is one of the leading brands of hybrid cars on the market.
Lexus
Lexus is actually a luxury car brand that belongs to Toyota. Many people don't know that Lexus is associated with Toyota so this information could catch you by surprise if you don't keep up with foreign car companies.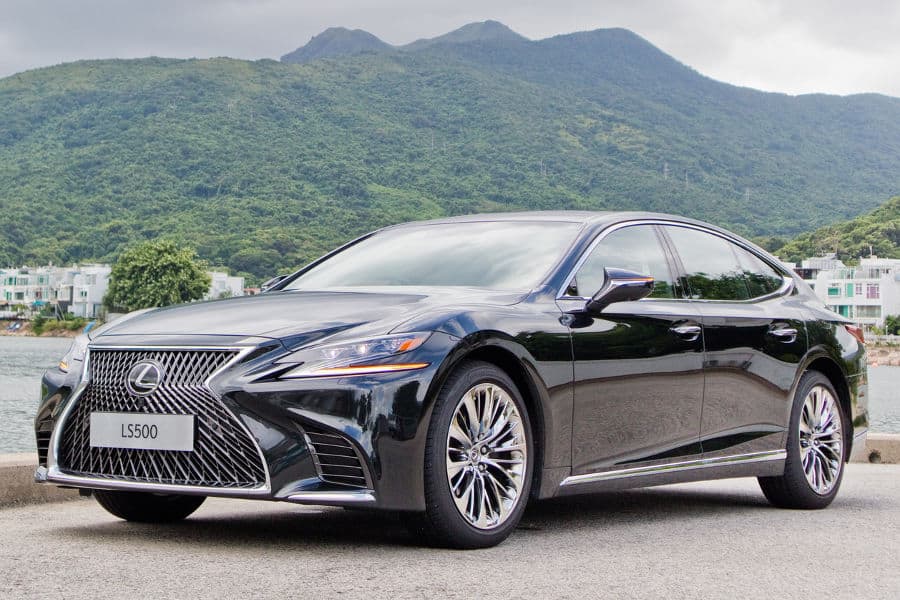 The Lexus brand offers many luxury sedans, SUVs, and hybrids. It has become the best-selling brand of premium cars in Japan and is also popular in America.
Honda
Honda is another Japanese car company that has been very popular for years. This is a car brand that is well known for providing reliable and affordable vehicles to the masses.
They have a large number of different vehicle options for consumers to explore. Some of the most popular Honda car models include the Accord, Acura, Civic, and Odyssey.
Mazda
Mazda also has its origins in Japan. This is a car manufacturer that produces several models that have been popular in America for years. The Mazda RX is a particularly noteworthy car and many also love the Miata.
This is a company that produces stylish cars that still have mass appeal, making them a very good Japanese car company that stands out in certain ways among the competition.
Nissan
Nissan is somewhat similar to Honda in that it has built a reputation for being a reliable and affordable car manufacturer. The Nissan brand is responsible for vehicles such as the Altima, Pathfinder, Armada, Maxima, and Xterra.
They are able to offer consumers very nice cars at the most affordable prices. Many consumers find the mix of low cost and quality to be appealing, making this a brand that has become stronger and stronger over the years.
Infiniti
Similarly to how Toyota has Lexus as its luxury brand, Infiniti is the luxury brand for Nissan. This is where the company makes the premium cars that it offers to the market.
They offer a range of different luxury cars, SUVs, and crossovers. Vehicles such as the Infiniti QX80 and Q60 have gained a following in America.
Porsche
Porsche is the first German automobile company that is being mentioned on this list. You are probably familiar with the Porsche brand and it has a reputation for selling sought-after luxury cars.
They produce a number of different luxury vehicles such as the Cayenne, Cayman, and Boxter. This car brand produces high-quality vehicles and they aren't inexpensive but they certainly do have a dedicated following.
Mercedes Benz
Mercedes Benz is yet another German company that has earned a good reputation in America for providing quality vehicles. This car brand is responsible for many different luxury cars and they categorize their automobile offerings into different classes.
The C-class, M-class, and R-class are sedans, SUVs, and minivans respectively. This is seen as a very classy brand and is something that many people enjoy.
BMW
BMW continues the German car company coverage on this list. Many people are not aware that BMW is actually an acronym that stands for Bayerische Motoren Werke, which translates to Bavarian Motor Works.
They produce luxury cars such as the M3 coupe, Z4 Roadster, and X3. It's also important to note that BMW is currently a subsidiary of Rolls Royce.
Volkswagen
Volkswagen is an iconic car company that has earned a spot as one of the most recognizable car brands. It is another car company that is based in Germany. You might have heard that this car company got its start during World War II as a part of the "people's car" project.
Despite having dubious origins due to the association with wartime Germany, this car brand has become beloved over the years and has really been embraced in America culture.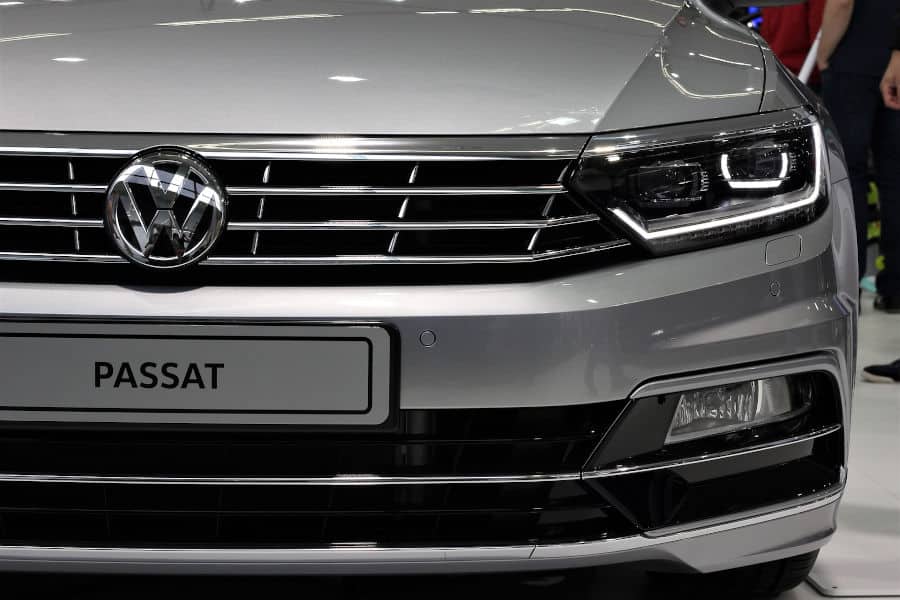 One of the most recognizable cars that Volkswagen produces is the VW Beetle. The distinct shape of this car is very appealing and many people collect these cars specifically. The VW Van has also proven to be an iconic design and is very much associated with the 1960s in America. Currently, Volkswagen offers vehicles such as the Passat and Touareg.
See also: Are Volkswagens Expensive to Maintain?
Audi
Audi produces luxury vehicles and is based out of Germany. This is actually a company that is part of the Volkswagen group. Despite this, the Audi line is presented separately from the Volkswagen vehicles and they have a different feel to them.
They offer a number of different cars in several categories, giving consumers many options to choose from.
Rolls Royce
Rolls Royce is a car manufacturer that is based in Great Britain. If you know much about Rolls Royce, then you're probably aware that these cars can be very expensive. They produce sought-after luxury vehicles that appeal to those who are able to afford the high prices.
Rolls Royce as a company actually specializes in aircraft engines so they know something about giving their cars a bit of power where it counts.
Ferrari
Ferrari is one of the most popular car brands when it comes to making sports cars. This car company is based out of Italy and they produce some of the finest and most respected sports cars on the planet.
They are very expensive and most people who are reading this list probably won't have the fortune of putting one in the garage any time soon. These cars are well known for being quite low to the ground and they offer both great performance and stunning looks.
Lamborghini
Lamborghini is another car manufacturer that comes from Italy. Similarly to Ferrari, this is a luxury sports car brand that is only going to be practical for the wealthiest of Americans.
The high prices of Lamborghini cars might be worth it to some due to the incredible performance of the vehicles. These cars are both fast and beautiful, making them some of the most sought-after vehicles for wealthy car collectors.
Alfa Romeo
Alfa Romeo is another Italian car manufacturer that needs to be represented on this list. They are not quite as famous in North America as Ferrari and Lamborghini. Despite this, the Alfa Romeo brand has earned a lot of respect over the years and is a big name in the racing world. They sell very good luxury cars such as the 4C, 4C Spider, and Giulia.
Kia Motors
Kia Motors is the first company based out of Korea that appears on this list. They have the distinction of being the second-largest car manufacturer in South Korea and they have carved out a niche in America as well.
Many of their vehicles are seen as stylish and fun. Vehicles such as the Sportage and Sorento have a youthful appeal and the company has a range of vehicles to appeal to most tastes.
Hyundai
Hyundai is the largest car manufacturer in South Korea and they also sell their automobiles in America. Vehicles such as the Hyundai Elantra have been popular for quite some time in America.
Other notable offerings from this car manufacturer include the Tucson, Accent, Kona, and Santa Fe. It should also be noted that Hyundai has partial ownership of Kia Motors.
You might want to read: Are Hyundais Good Cars? Are They Reliable?
Aston Martin
Aston Martin is being mentioned on this list despite having a relationship with Ford. This is a car company that has its roots as an independent British car manufacturer.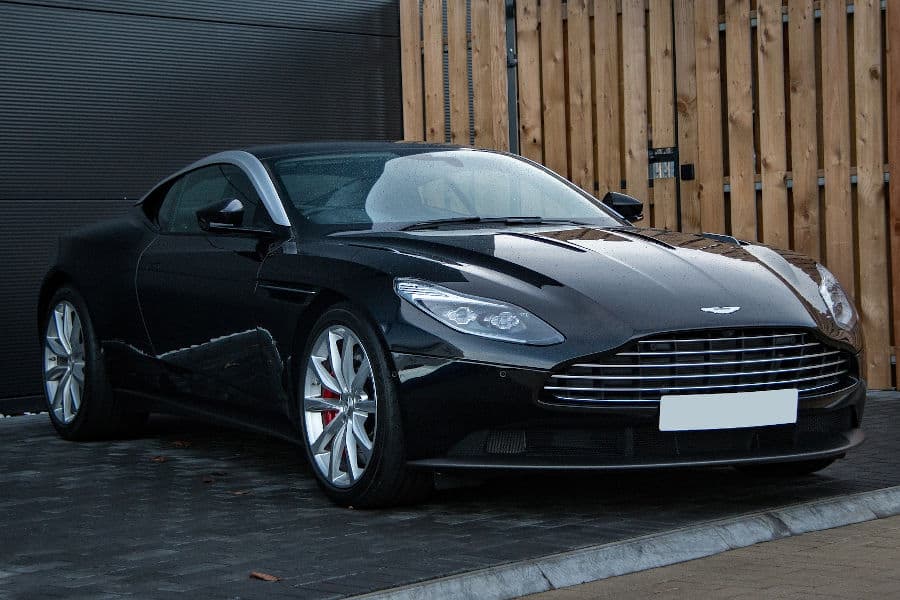 They are famous for many sleek, cool vehicles such as luxury sports cars. They also gained some notoriety for being featured in various James Bond films over the years.
Jaguar
Jaguar is another famous car company that comes to you from Great Britain. They are most well known as a producer of the luxury Jaguar line of cars. Jaguar Land Rover also produces other types of vehicles outside of this luxury line.
They don't have as large of a presence in America as some car manufacturers on this list but they certainly do have a dedicated following.
Volvo
Volvo produces luxury cars and they are headquartered in Gothenburg, Sweden. They offer many types of stylish cars to consumers. They use a simple lettering system to denote the type of car that is being offered. C will stand for "coupe" and S will stand for "sedan."
The Volvo XC40 is a particularly popular model and they also sell the Volvo S90 II. Volvo is now a subsidiary of the Chinese car company Geely. They are popular throughout America, China, and the European Union.
Many Foreign Companies Have Plants in America
It's imperative to come back to the point that many foreign car companies have plants in America. There are quite a few people who specifically buy cars from American companies to support American workers. Just remember that many American workers are employed by some of these foreign car brands. Businesses such as Toyota have many plants in America so it's worth considering this if you are loyal to American car brands for that reason.
Not every company listed above has manufacturing plants in America, though. It is simply up to you to decide how you want to spend your hard-earned money when looking for a new vehicle. The foreign car companies listed above have many vehicles that are considered to be at the top of the class. They're definitely worth looking at if you want to consider all of the best options on the market.
In Closing
After having read the information about the foreign car companies listed above, it becomes easy to see just how many great brands there are. There are a large number of different foreign car companies and many of them offer some of the finest cars on the market. You will find luxury car brands as well as affordable car types that are manufactured with the masses in mind. If you're looking for a high-quality car, then you certainly can turn to a foreign car company to get what you need.
Whether you prefer to buy from American companies or not, it's easy to see the value of many of these brands. These are some of the most iconic and recognizable cars on the market. If you're going to be shopping for a new vehicle soon, then take the time to consider the foreign options as well. They make great cars too and some of them are even quite affordable.
RELATED POSTS: