After purchasing new tires from Costco, the installation process is usually a cause of some members' concerns. Meticulous car owners hope to get them aligned, but is it among the installation services you'll get?
Costco doesn't do tire alignments. Reasons for this include the cost of purchasing and maintaining alignment kits, staff training expenses, and low demand for the service. Moreover, Costco tries to keep wait times low, and if every member got new tires aligned on a busy day, productivity would drop.
Read on as I discuss other exceptional perks from patronizing Costco for new tires despite forgoing alignment. Further down, you will also learn why Costco doesn't perform alignment services in more detail.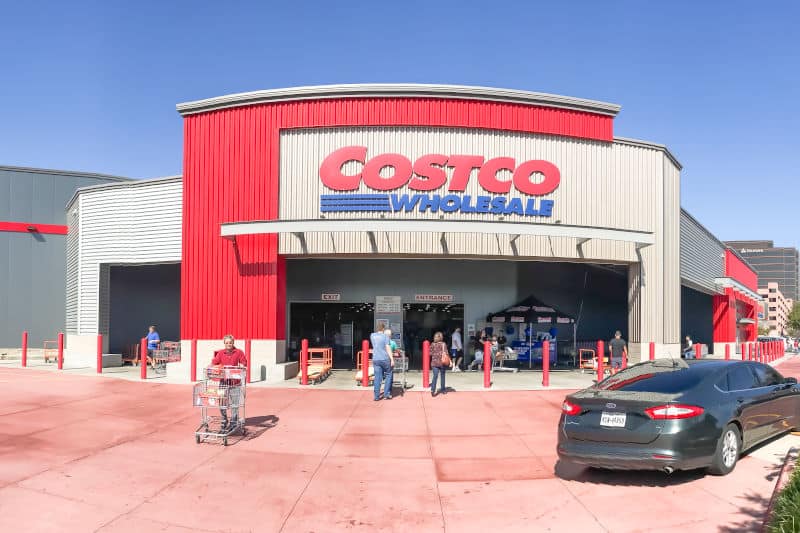 Does Costco Do Tire Alignment for Free?
Owing to Costco's budget-friendly nature, it's normal to have high expectations about its pricing for tires. How much does it cost to install them? Will you get them aligned for free?
Costco doesn't do tire alignments for free – or at all. However, from the sale to other installation procedures, they offer some of the best prices. Also, the warehouse club offers regular discounts on selected tire brands. You'll get $70-$80 off in the sale & pay just a cent per tire installation.
What You Get per Costco Tire Installation
Although you aren't getting your tire aligned by Costco, the other incredible extras offered might make up for it, especially cost-wise. For every tire installed, you will get:
Lifetime Maintenance Services
Throughout the life of your tires purchased from Costo, you will get free maintenance services, including:
Tire rotation
Tire balancing
Flat tire repairs, and
Inflation pressure checks
Although there are some limits to this advantage, these services can prove costly in regular auto repair shops.
Regardless of how relatively affordable or expensive the tire brand you bought is, you're sure to enjoy this part of your Costco Installation Package.
High-Quality Inflation and New Valve Stems
Costco inflates your tires with nitrogen and not compressed air like most other vendors. According to research on automotive tires, nitrogen-filled tires vibrate less at the same speed. It decreases your vehicle's fuel consumption as a result.
Filling tires with nitrogen can also reduce their rolling resistance, which reduces their wear, and increases their lifespan.
Costco will also fit new rubber valve stems when installing your new tires. If you prefer it over metal, then that's a plus. Tire Pressure Monitoring System (TPMS) valve stems and accessories are also available at extra charges.
Road-Hazard Warranty
Rest assured that you're not alone even after leaving the warehouse to flaunt your new tires. Costco's five-year Road Hazard Warranty covers you against tire wear damage and failure.
It means Costco will fix or replace tires damaged during the regular and legitimate operation of the vehicle.
For the warranty to be active, you'll need to have your original receipt and keep up with the free periodic maintenance like inflation checks, tire balancing, and rotations. Your warranty is also subject to proper tire care.
There's no better feeling than knowing Costco protects you from unforeseen damage for five years.
Does Costco Include Alignment in New Tires?
There's no doubt that Costco understands the essence of aligning tires. Their Tire Basics post contains an in-depth view of tire alignment, but there is no claim that they offer this service. From experience, will Costco include alignment in new tires?
Costco does not include alignment in new tires. There are many confirmed and speculated reasons for this decision, but you can still enjoy other maintenance services offered. For example, the clubhouse technicians will perform tire balancing, rotations, and inflation pressure checks chargeless.
Why Costco Doesn't Perform Tire Alignment in New Tires
For a long time now, members have always questioned why Costco doesn't perform tire alignment. Here are some of the reasons:
Reduces Wait Times
Christina Polovina, an employee (now manager) at Costco for 18 years, confirms that Costco doesn't do an alignment in new tires to keep wait times low. Although it might seem convenient to one member, others on the waitlist are spending longer than usual time there.
Costco strives to keep wait times for installing tires within an hour. It becomes improbable if employees add tire alignment, especially on busy days. Members will resent the long wait times, which Costco wouldn't want.
Equipment Purchase and Maintenance Cost
Tire alignment requires special equipment Costco doesn't have. They are expensive to buy and maintain. The cost to transport and install them in their hundreds of warehouses is also a concern.
Hence, most members online feel that Costco may not fancy the relatively long Return on Investment (ROI).
Expense To Train or Recruit Staff
A tire alignment system needs experts to operate it. It means that Costco will need to fund employee training or hire certified technicians in the field.
It will have vast one-time costs and significantly affect their payroll either way. The trained employee's salaries will also rise due to their new abilities and schedules.
Low Demand
Despite some members expressing their dismay that Costco doesn't offer wheel alignment service for new tires, public demand is still relatively low. Until there becomes a louder clamor for this service, it is unlikely for Costco to include it any time soon.
Costco Doesn't Sell Service
Costco is a big-box retail store that primarily sells products. Although there are some subcontracted services, alignment isn't one of them, and selling products remains the priority. For you, this means wheel alignment is a job for mechanics in an auto repair or tire shop.
In Conclusion
Costco does not do alignments in new tires sold because:
The clubhouse tries to keep wait time low.
Wheel alignment requires special equipment, which is costly to purchase and maintain.
It requires a unique skill set.
There isn't a high demand for the service.
The company prioritizes selling products over services.
However, Costco offers other unmatched maintenance services, including free tire rotation, balancing, and inflated pressure checks. You will also get a five-year road hazard warranty in your Installation Package. It essentially means that Costco will replace your tires at no cost if they wear within that period.
RELATED POSTS: