Keeping your car nice and clean is important. No one wants to drive a car that looks dingy or dirty. This is why you need to take the time to wash your car as thoroughly as possible. You may not have car soap or shampoo handy, though.
When you don't have any car shampoo to use, it can be tough to know what to do. Is it going to be okay to use regular household soap? If you don't know, then you likely want to figure out if there is a simple alternative to car wash soap products that you have around your house somewhere. You don't want to just use a type of soap without knowing if it is safe for your car.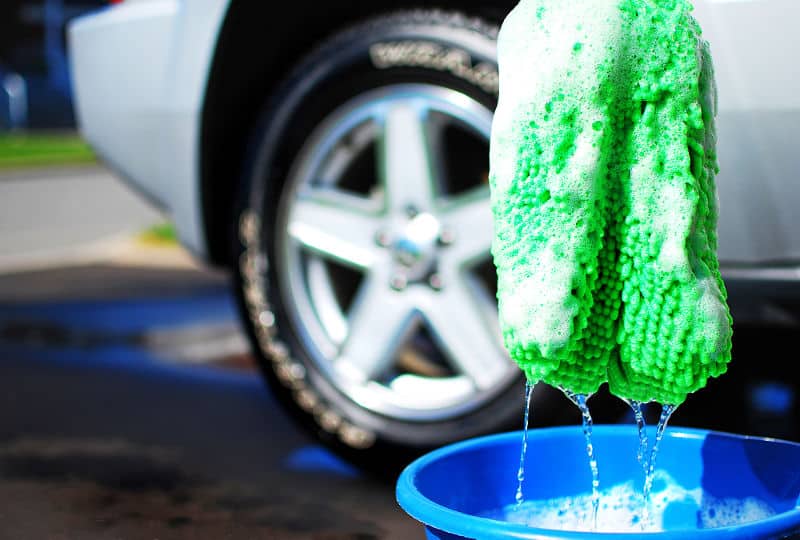 Today I am going to be going over various car wash soap alternatives. I'll give you the basic information so that you can see the advantages and disadvantages of using these alternatives. You will come out with a much better understanding of what you should and should not be doing. It's not too complicated to understand, but you should read on to get all of the information before proceeding with any alternative soaps.
Hand Soap
Hand soap is not going to be the best method for cleaning your car. It isn't made to clean cars and is going to be a lot tougher to use for that purpose than you might expect. Instead of using normal hand soap, you will be better off using some of the alternatives mentioned below. Nothing is going to work as well as true car wash soap or shampoo, but some methods can work okay if you aren't too concerned about your car's finish.
Laundry Detergent
Laundry detergent can potentially be used to wash your car, but it may harm your paint job a little bit. This could also negatively impact your finish. If you are going to do this, you will want to dilute the laundry detergent with water. Even after diluting it, the detergent will not be the best cleaner to use when trying to wash your car.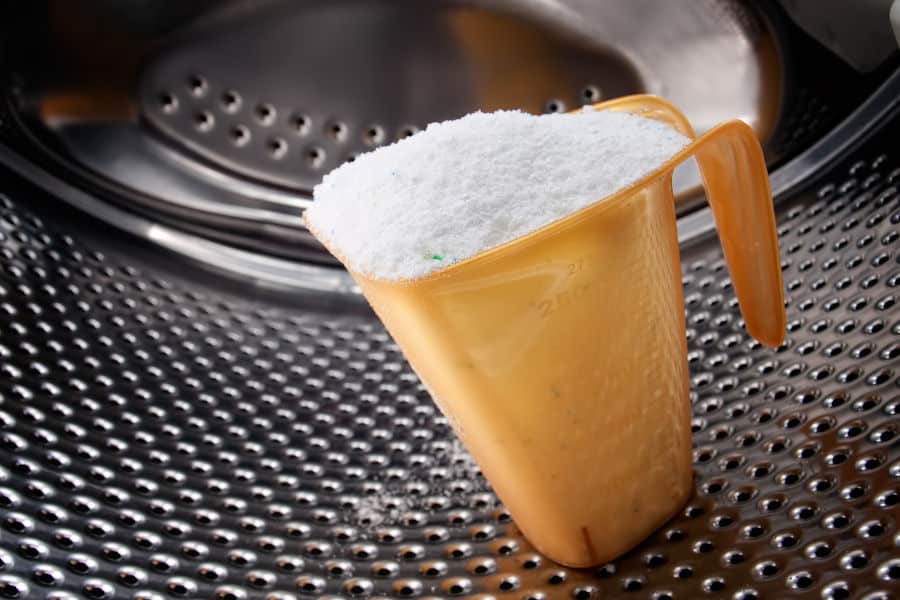 You won't get the same results when using laundry detergent as you would with real car soap. This may be more difficult to rinse off once you are done, too. If you want to go this route, try your best to be meticulous when you're rinsing the car off. You don't want to leave any of the laundry detergent on the car.
Dish Liquid
Dish liquid is not going to be ideal for cleaning your car. This could wind up hurting your car due to it being so harsh. This type of soap is designed to cut through grease and can wind up hurting the finish of your car. If you want to keep your car looking shiny and nice, then you should stay away from dish soap.
Dish liquid is also notoriously difficult to rinse away once you are done. This is going to leave behind a residue that could cause you some problems. It was never meant to wash a car, so it isn't actually designed with this task in mind. If you decide to use dish liquid to wash a car, you should keep your expectations reasonable, as it isn't going to work perfectly.
There are people who use dish soap to clean older cars, though. If you do not care much about the finish of the car, then it is a very effective cleaner. Dish soap can certainly be used to remove dirt and grime effectively. It is simply too harsh for your car if you care about the finish at all, meaning that actual car wash soap is going to work much better.
Baby Shampoo
Baby Shampoo is also not going to be ideal for cleaning your entire car. Due to its gentler formulation, it will be less effective when it comes to removing heavy dirt.
However, it can be useful for certain things. Many people actually use baby shampoo to clean bird droppings off of their cars.If you do plan on using baby shampoo to wash your car or just to clean bird droppings off of it, you will need to dilute it. Dilute the shampoo with water to lessen the harshness of the mixture (use approximately 3 gallons of water and 3 ounces of baby shampoo).
For full test and review of baby shampoo as a car soap, see the video below:
Household Cleaners
Never use household cleaners to try to wash your car. Many of the popular household cleaners contain harsh chemicals that will wreak havoc with your car's paint job. Your cleaners may work wonders when it comes to cleaning your bathroom or your kitchen counters, but they should not be sprayed on your car. It just isn't going to work out well and it will likely wind up damaging your car cosmetically.
Wheel Cleaner
Whether or not wheel cleaner can be used to clean your entire car is up in the air. Some of the wheel cleaner products on the market will be safe if they come into contact with your paint, but others might not have the same results. You should also know that wheel cleaner is not going to be an effective cleaner for your entire car, so this is probably a bad idea.
To Sum Up
None of the alternatives to regular car soap or shampoo will be great. The best alternative methods are laundry detergent and baby shampoo. If you dilute either of those with water, then you can potentially clean your car fairly well. It won't work as well as using traditional car wash soap, though.
The big problem is that these soaps have a negative impact on your paint job and the finish of your car. If you care about the aesthetic appeal of your vehicle, then it is going to be worthwhile to invest in some car wash soap or shampoo. Consider your options before you go through with using these alternatives. They may work, but they may also harm your car cosmetically in some ways.
SHARE ON:
RELATED POSTS: